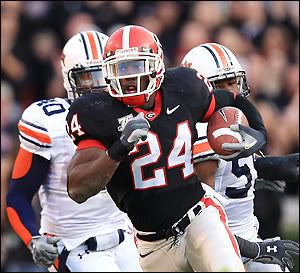 Today's Priorities
1) Obtain two Georgia/Georgia Southern tickets.
2) Vomit when realizing college football begins today. Smile while doing so.
3) Giggle when realizing
high school football does too
.
4) Watch NC State give South Carolina a scare.
5) Listen to Jacksonville State upset Georgia Tech.
6) Examine my fantasy football team again for any perceived weaknesses. So far: none.
7) Have my seemingly shredded back examined by Emory specialists, and hopefully avoid being either cut or needled. The pain has increased daily, to the point I can't sleep without medication both while going to bed and again at 4 a.m. Pure hell. Appointment - 9:45.
8) Pick up my dry-cleaning.
In that order.