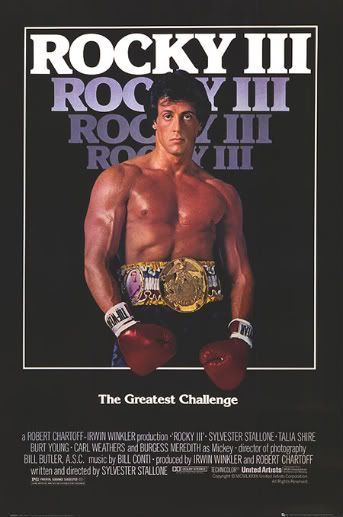 This is just so
Carrie
and I can have the same picture on the same day.
Annnnnnd we're done. All easy gambling on the Atlanta Falcons effectively ceased just after their beatdown of the Saints. The oddsmakers are aware.
After flying under the radar this season - going 6-3 against the spread to mirror their record - Atlanta enters this weekend as a 5 1/2-point favorite over the Denver Broncos.
That bears repeating: the Atlanta Falcons are 5 1/2-point favorites over the Denver Broncos. Even I, Falcons Superfan #1, couldn't have believed that a couple months ago.
After last week's demolishing of New Orleans, I'm convinced Matt Ryan's middle name is Katrina. The plucky kid from Philly came out against the supposedly bigger, badder opponent, and went the distance. The whole team did. And now standing stronger than ever, they revisit the victor in
the franchise's biggest defeat
, ready to put things right where they once went wrong.
Of course, if you know anything about me, it's obvious where my mind went when I realized Ryan was a "plucky kid from Philly." And that he was an underdog. And that he's blowing past even his supporter's strongest expectations. And that he's facing his franchise's biggest opponent again. No, we're never going to get a
Rocky VII
, but the 2008 Atlanta Falcons will make a fine substitute.
Just as Rocky came back to beat Apollo, the Falcons will take down the Broncos. Just as Rocky and Apollo danced and hugged on the beach, former Bronco Jason Elam will celebrate with the good guys this time. And just as Paulie threw the liquor bottle at the pinball machine, ... ok, not sure where I'm going with that one. But now I'm in a
Rocky
frame of mind.
This week's picks are a little different. Instead of my typically brilliant commentary, I've let the
Rocky
soundtracks do the talking for me. You'll hear (read) a little from the original, a classic you all know from
Rocky III,
a lot from
Rocky IV
, and even a silly Elton John track from
Rocky V
. (The Three Six Mafia selection from
Rocky Balboa
should be obvious).
The links will provide a little evidence that, yes, I did put a little thought into what song went with which game. I mean, this is
mostly
a slacker move to avoid writing, but only mostly.
The picks:
Denver @ Atlanta (-5 1/2).
Risin' up, back on the street
. Did my time,
took my chances
. Went the distance, now I'm back on my feet, just
a man
and his will to survive. So many times, it happens too fast - you change your passion for glory. Don't lose your grip on
the dreams of the past
. You must fight just to keep them alive.
PICK: AtlantaOakland @ Miami (-10 1/2).
Two worlds collide, rival nations. It's
a primitive clash
- venting
years of frustration
. Bravely we hope against all hope. There is so much at stake. Seems our freedom's up against the ropes. Does the crowd understand? Is a east versus west, or
man against man
? Can any nation stand alone? In the burning heart, just about to burst, there's a quest for answers,
an unquenchable thirst
. In the darkest night, rising like a spire, in the burning heart - the unmistakable fire.
PICK: MiamiBaltimore @ NY Giants (-6 1/2).
PICK: NY GiantsHouston @ Indianapolis (-8).
PICK: Indianapolis

Tennessee (-3) @ Jacksonville.
We're not indestructible
. Baby, better get that straight. I think it's unbelievable, how you give into the hands of fate.
Some things are worth fighting for
.
Some feelings never die
. I'm not askin' for another chance - I just wanna know why. There's no easy way out. There's no shortcut home. There's no easy way out, givin' in can't be wrong.
PICK: TennesseePhiladelphia (-9) @ Cincinnati.
See I'm the king of the ring ring. Ring the bell and I'm comin' out swing swing. Swingin' left, swingin' right, 'til they ding ding. He hit da ground, bounce up like a spring spring. Hit 'em again now, like a birdie start to sing sing. Bright lights, cameras flashing like bling bling.
He started seeing things, now I got 'em heads and knees on the floor crawl up to the corner crying.
I'm the man there's no defeating. The ground you will be eating. I'm ready sharp nonstop, this is easy. Put em out da game like his name is Milli Vanilli.
PICK: CincinnatiNew Orleans (-5 1/2) @ Kansas City.
You might not be looking for
the promised land
, but
you might find it anyway
. Under one of those old familiar names. Like
New Orleans
, Detroit City, Dallas, Pittsburgh P.A., New York City,
Kansas City
, Atlanta, Chicago and L.A. Living in America - hit me. Living in America - yeah, I walk in and out.
PICK: Kansas CityDetroit @ Carolina (-14)
.
PICK: Detroit

Minnesota @ Tampa Bay (-4). PICK: MinnesotaArizona (-3) @ Seattle.
Trying hard now. It's so hard now. Trying hard now. Getting strong now. Won't be long now. Getting strong now.
Gonna fly
now - flying high now,
gonna fly
, fly, fly...
PICK: ArizonaSt. Louis @ San Francisco (-6 1/2).
Take it back,
doo-doo
-doo-
doo-doo
, take it back.
PICK: San Francisco
San Diego @ Pittsburgh (-4 1/2).
PICK: Pittsburgh
Cleveland @ Buffalo (-5).
This coat that fits you like a glove. These
dirty streets
you learned to love. So welcome back, my long lost friend.
You've been to hell
and back again. And God alone knows how you crossed that span. Back on the beat, back to the start, trust in your heart - that's the measure of a man. It's the fire in the eyes, the lines on the hand. It's the things you understand, permanent ties from which you once ran - that's the measure of a man.
PICK: ClevelandDallas @ Washington (-1 1/2).
Silent darkness
creeps into your soul
and removes
the light of self-control
. The cave that holds you captive has no doors.
Burnin' with determination to even up the score
. Heart's on fire, strong desire rages deep within. Heart's on fire, fever's rising high. The moment of truth draws near. Time will not allow you to stand still. No silence breaks the heart and bends the will. And things that give
deep passions are your sword
. Rules and regulations have no meaning anymore.
PICK: Dallas
Last week: 7-7
Overall: 66-73-5