Ok, so my season ticket seats aren't exactly the best in the house. Especially considering ALL FOUR Falcons touchdowns were scored in the opposite end zone.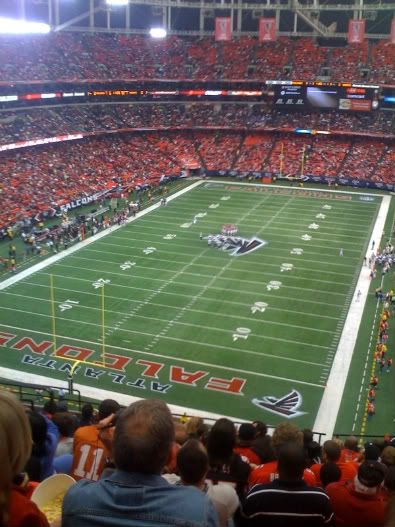 What I
could
see, though, is that my
honest 10-6 prediction
might have actually been low in the wins column. Oh, and I could also see my brother in his yellow shirt, which he had unwittingly worn to the
Saints
game. I too should have noticed that before we left the house.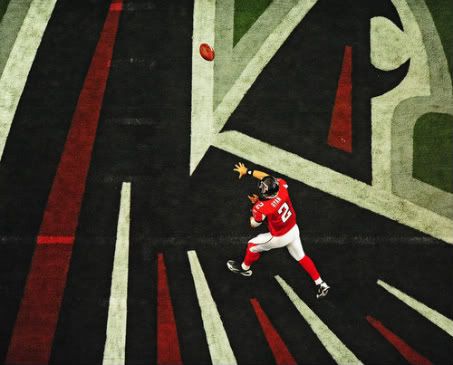 No, I didn't take this one.