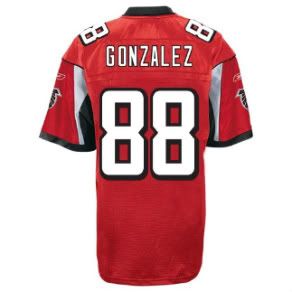 Yes, the jersey is already
for sale
.
Falcons tight end Tony Gonzalez, talking to
Foxsports.com
:
"...I'm looking forward to making a Super Bowl run in Atlanta every year for the next three or four years. With Matt Ryan, Michael Turner, Roddy White and now myself, we have the chance to be in the top 5 in the league in offense every year. How could I not be excited to join that team?"
That sound of urine soaking denim you hear? Just ignore that. No idea what
that is.