"You know what you are. What you're made of. War is in your blood. Don't fight it. You didn't kill for your country. You killed for yourself. God's never gonna make that go away. When you're pushed, killing's as easy as breathing."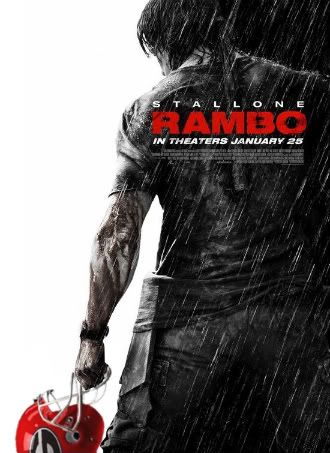 Photo illustration/awesome scrolldown reveal by DAve.
The last Georgia Bulldogs jersey I purchased was David Greene's #14, around 2002.
Since then, my gameday attire has been a steadily revolving collection of
red polos
,
T-shirts
,
gaudy Hawaiian button-ups
(retired just after my fiancee began tailgating, probably on her recommendation), and an Atlanta Falcons
D.J. Shockley jersey
gifted by said fiancee. And then there was apparently
this
. No idea about that one.
Well, it looks like the wardrobe needs an updatin'.
The Athens Banner-Herald reports:
With backup Quintin Banks out for at least three weeks with what coach Mark Richt said was cartilage damage to his right knee, redshirt freshman Bacarri Rambo has moved into a first-team spot along with Bryan Evans.
Bacarri Rambo, #18 in your program, #1 in your heart. And soon to be #18 on my chest, assuming I can find the jersey.
(For the link, a gracious tip of the helmet to Bobby.)