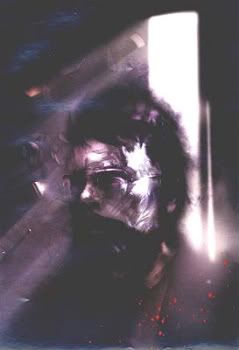 Well, this is shaping up to be an interesting week.
As previously mentioned, I'm attending Stephen King's Atlanta book signing tomorrow night - meaning I'll meet a guy who's been on my "name three people you could have dinner with" list for over 20 years. Well, it's not dinner, but it is a solid 15 seconds or so of interaction - which is enough to already make me nauseous.
Now I find out I've finagled my way into some face time with Matt Ryan tonight, at a taping of a local interview show.
Oh, and did I mention NFL Thursday night football is back, I go out
in Buckhead
on Friday for Maya's birthday, tailgate in Athens all day Saturday, and sweat through Falcons @ Panthers on Sunday?
If I'm alive on Monday, and somehow haven't completely humiliated myself in at least one instance, I might give old-time religion another try. Hallelujah.
The picks:Chicago @ San Francisco (-3).
NFL Thursday night football returns! Oh, thank the heavens - no more East Carolina vs. Tulsa vs. Rutgers vs. South Florida vs. Utah State vs. North Carolina vs. OH MY GOD I'M SCRAPING OFF MY RETINAS AT THE BOREDOM. No, real football - football you feel decent betting on, football that relates to your fantasy league, football that has real, actual postseason implications - returns to fill the almost-end-of-the-week void. And ok, this game might suck a bit, but next week we have Miami @ Carolina (compelling, probably fun), and then Giants @ Broncos (big NFC and AFC ramifications). And no dreadful ACC matchup in sight.
PICK: ChicagoAtlanta (-1 1/2) @ Carolina.
Believe me, I'm more nervous about this one than I was a few weeks ago. The Falcons have played up-and-down ball recently, but the Panthers have been pretty darn up. They thoroughly pasted the Cardinals in Phoenix, and held on to the end against the Saints in New Orleans. Then again, silver lining - they only squeaked past the Redskins by a field goal, and lost to the Bills a few days before Halloween (both at home). Color me cautiously optimistic.
PICK: AtlantaJacksonville @ NY Jets (-7).
Last night, I had an incredibly detailed, vivid dream about Eli Manning's contract and its long-term effect on the New York Giants. Seriously. As I said on Twitter, even my subconscious is a nerd. But also, my subconscious is a lot smarter than me - because when I say vivid, I mean
vivid
. There were discussions of contract language intricacies, NFL by-laws, union stipulations - and maybe it was all bullshit, but it was really intelligent-sounding bullshit. Of course, all detail flushed out 30 seconds after my eyes opened, but at least I can puff my chest today and know that somewhere, deep in the recesses, I might be sort of smart.
PICK: Jacksonville
Buffalo @ Tennessee (-6 1/2).
Sports Illustrated's Peter King adjusted his Favre fanboy cap this week and
picked the Minnesota quarterback
as his Midseason Comeback Player of the season. In the year of Cedric Benson, Tom Brady and now Vince Young - really, Pete?
PICK: Tennessee
Denver (-3 1/2) @ Washington.
So I'm watching "V" last night (boring so far), and it hits me - Elizabeth Mitchell is starring opposite Scott Wolf, who was on "Party of Five." And she is also on "Lost" with Matthew Fox, who was on "Party of Five." And while I'm not necessarily proud of how much I cared about this, I looked up Mitchell
on IMDB
and - not making this up - she co-starred on "Time of Your Life," the 1999 "Party of Five" spinoff starring Jennifer Love Hewitt. MIND SUFFICIENTLY BLOWN. (And yes, only I could care about this. I know.)
PICK: DenverDetroit @ Minnesota (-16 1/2).
Really, though, why is this woman stalking the cast of "Party of Five?" Should Lacey Chabert get a restraining order? What about the 25 actors who played Owen? WHY DO I REMEMBER THE BABY'S NAME FROM "PARTY OF FIVE?" I SAW LIKE FIVE EPISODES.
PICK: DetroitCincinnati @ Pittsburgh (-7). PICK: CincinnatiNew Orleans (-13 1/2) @ St. Louis.
This smells like a trap. Vegas is certainly baiting it like one. "Come on, you know the Saints win by two touchdowns. At least! Come on, buddy. Do it.
Doooooooo it
." So I'm going to act brave here, but only because I ain't puttin' real money on it in a millennia.
PICK: St. LouisTampa Bay @ Miami (-10). PICK: MiamiKansas City @ Oakland (-1 1/2). PICK: Kansas CitySeattle @ Arizona (-8 1/2).
Well, I rectified a life of wrong on Tuesday night - after 33 years on the planet, I finally watched Alfred Hitchcock's
North By Northwest
. And may I say, it's refreshing when a purported classic actually exceeds its reputation. Nobody will agree with this, but I saw it as a companion piece to Stanley Kubrick's
Eyes Wide Shut
- not in plot, necessarily, but in the way it seemed to stack weights on my chest. That's what the suspense was like to me, a constant pressure that didn't let up until the credits rolled - and I haven't really felt that since Kubrick's film. (I'm also sure a closer examination could reveal thematic similarities, particularly between the characters Cary Grant and Tom Cruise play). Easily my second-favorite Hitchcock after
Psycho
.
PICK: SeattleDallas (-3) @ Green Bay.
Preceding the Hitchcock classic, I actually watched another, not-so-esteemed film.
Transformers: Revenge of the Fallen
. My
original Transformers review
ended up being one of this blog's most read posts, and to be certain, I was not kind. Well, you know what? I actually liked the second one. I understand - I'm opposite everybody here, as the original was universally preferred. Maybe it's the product of hearing "oh my God, that's the worst movie ever!" for months, or just enjoying the film's look on my Blu-Ray player, but it didn't offend me as much as I thought it would. Sure it was dumb, didn't make sense, had a horrible sense of humor - but I expected that. For whatever reason, I forgave it the excesses I hated in the original, and just sat back and enjoyed the sights. Can't explain it.
PICK: DallasPhiladelphia @ San Diego (-2).
PICK: PhiladelphiaNew England @ Indianapolis (-3).
I smell a Patriots rout. It's not a nice smell; it's actually a pungent aroma of peas, hubris and dog vomit. But it's there all the same.
PICK: New England
Baltimore (-10 1/2) @ Cleveland.
I'm guessing the ESPN's schedulers wish they could rethink this Monday Night Football matchup. But really, what did they think they'd be getting in the first place? (Yeah, I get it, Browns vs. old Browns, but will that storyline get you past kickoff?)
PICK: BaltimoreLast week: 5-8-0 (ouch, my first sub-.500 week)
Overall: 72-56-1