In December '08, the UGAniverse
began buzzing
about the apparent induction of a new fan: Mr.
Marvin's Room
himself, Leonardo DiCaprio.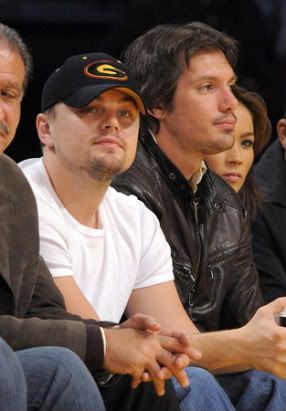 Sadly, the truth slapped us upside - it was, in fact, a Grambling cap. Same logo,
different color scheme
.
Well, just over a year later, Mr.
Critters 3
has realized his mistake. C'mon Fun Police, take this one from us!
Tip o' the hat: Mirabella
Moral of the story? Grambling gets you the kid from
Witness
, while UGA gets you whoever she is. Winner, Jaw'ja.
Thank you for setting it straight, Mr.
Quick and the Dead
.